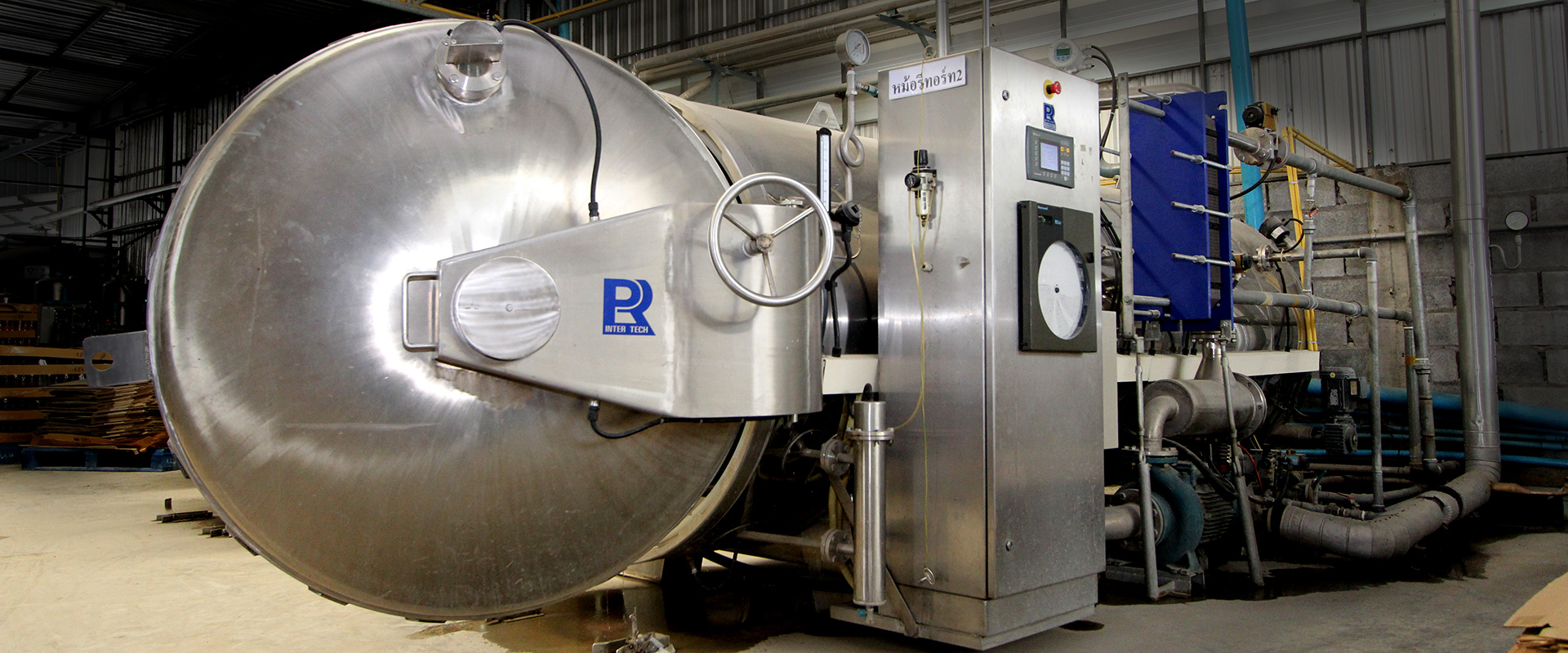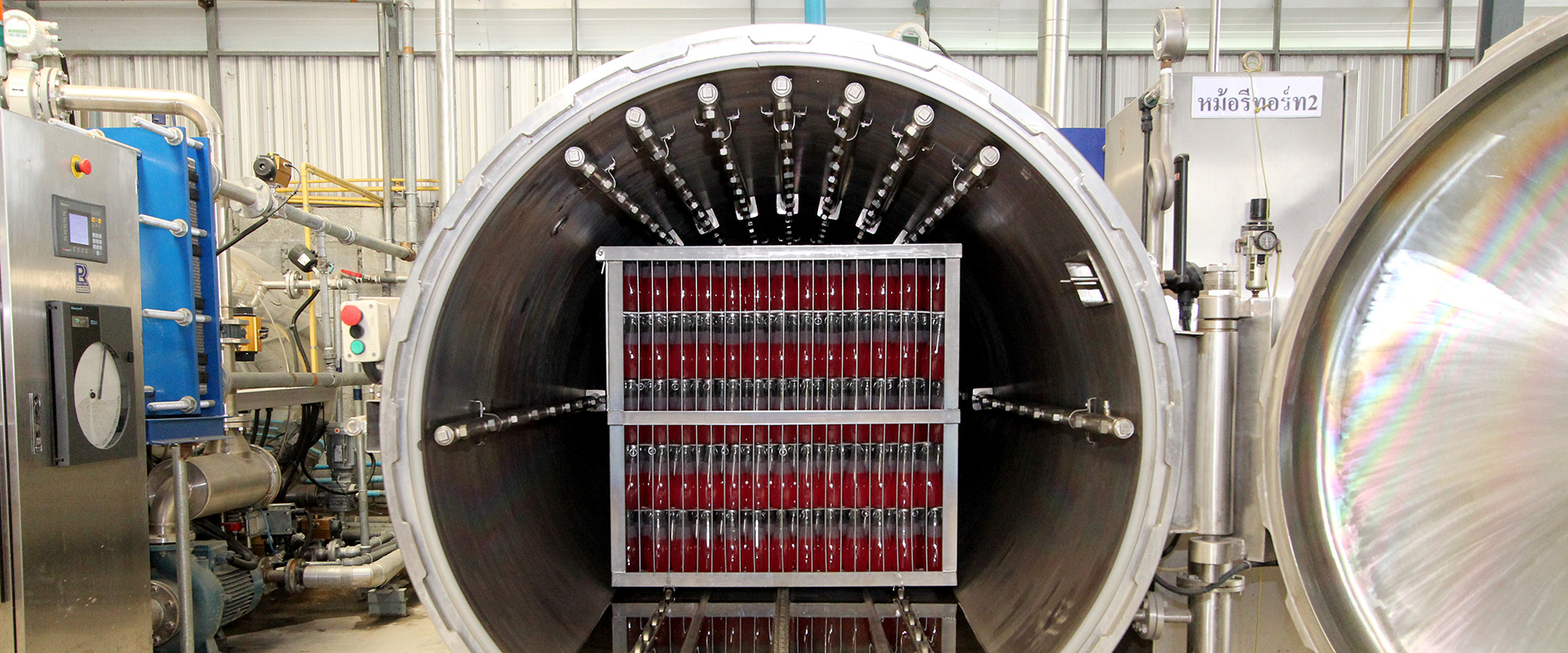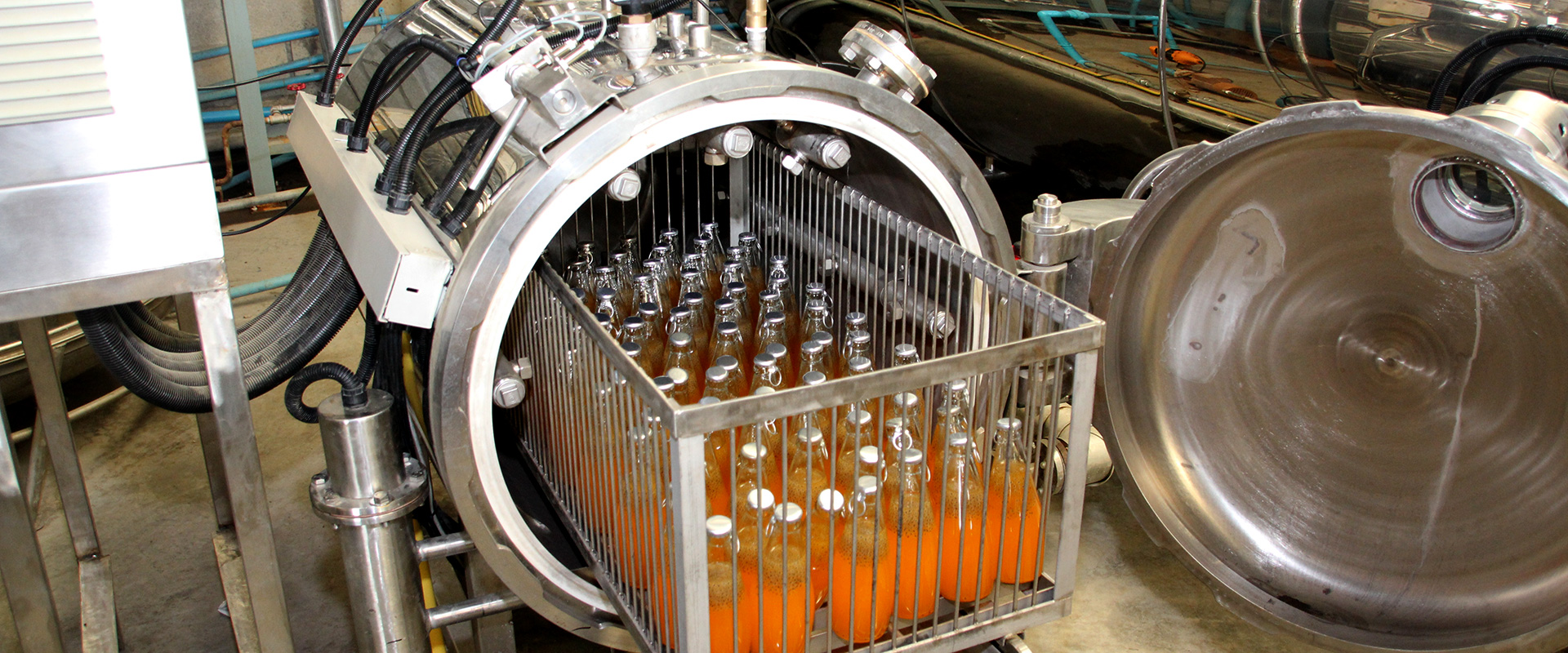 บริษัท พีอาร์ ฟู้ด เทค จำกัด
PR Food Tech Co., Ltd., established in 2007, distributes and installs automatic and semi automatic Steam Sterilizer Retort, HACCP & GMP standards, for all kinds of food such as retort pouch, plastic bottle, plastic bag, cans, foil package, etc.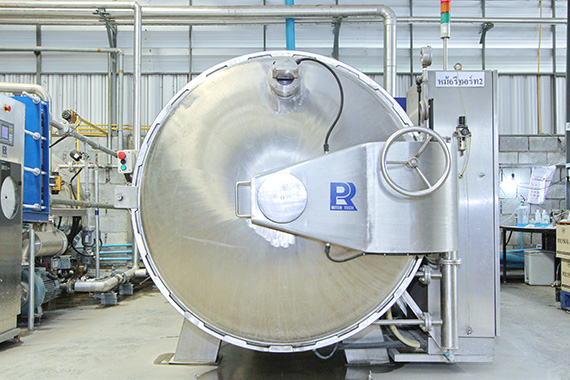 Direct Steam Retorts are designed to sterilize food under injected steam. The containers which could be used for this retort type are the rigid containers such as cans.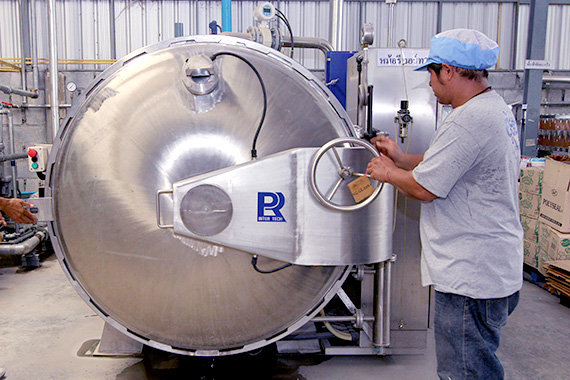 Overpressure Water spray Retort are designed to sterilize food and drinks in various kinds of containers such as aluminum pouches, glass bottles, plastic or aluminum containers and so on.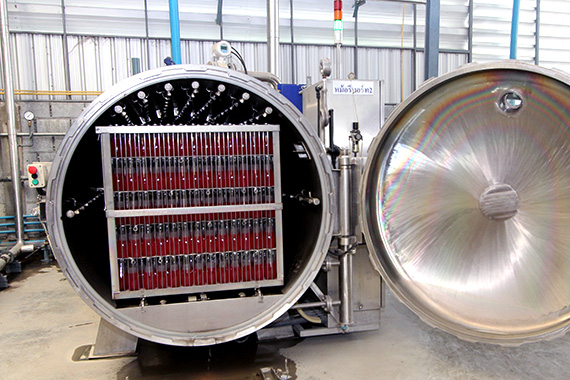 Overpressure Water Spray and Direct Steam (Dual Mode) Retorts can be operated in 2 systems : Water Spray System and Direct Steam System.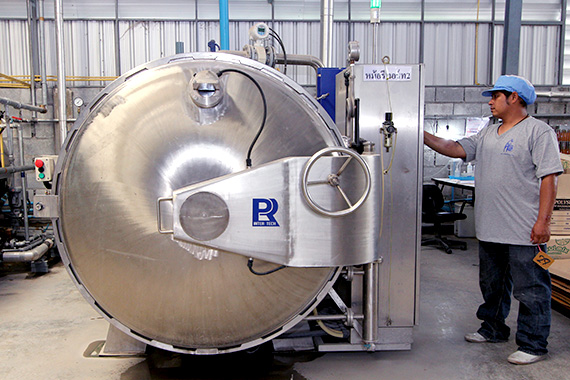 Rotary Retort is a Sterilized Retort. Under pressure the internal rotation mechanism. Sealed packaging to accelerate the heat transfer. There is a movement of food inside the packaging during sterilization.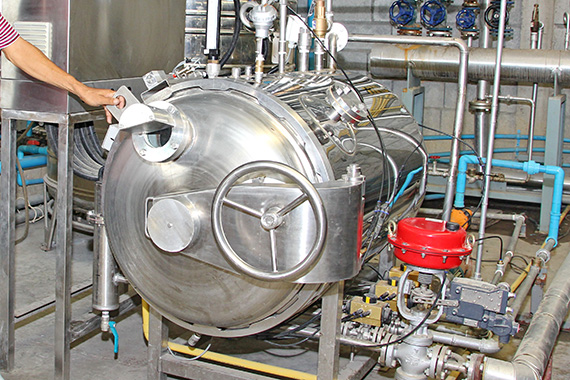 Compact Steam for mini factories or research institutes. The cost of production is really low. The working system is easy to operate.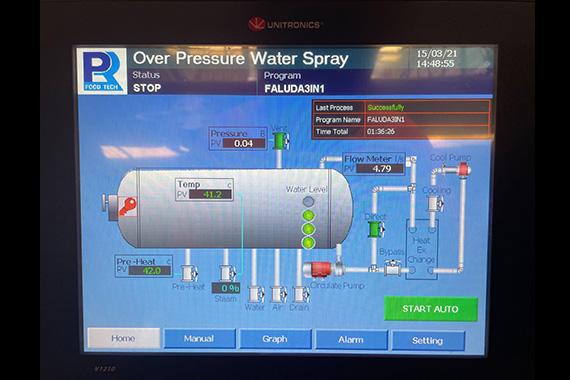 Process cycle is automatically controlled by Central Host PC Process status including the data of water level, circulation rate, time, temperature, pressure and alarm are monitored and collected for historical record and reference.
Turnkey Project
Turnkey Project Services. The company specializes in engineering. Research, design, build and develop machinery. Including industrial production systems. We continue to grow to be widely trusted by leading industry customers. In terms of research and advanced technology. In order to meet the needs of customers in many industries such as Canned foods industry, beverage factory, ready-made food factories.